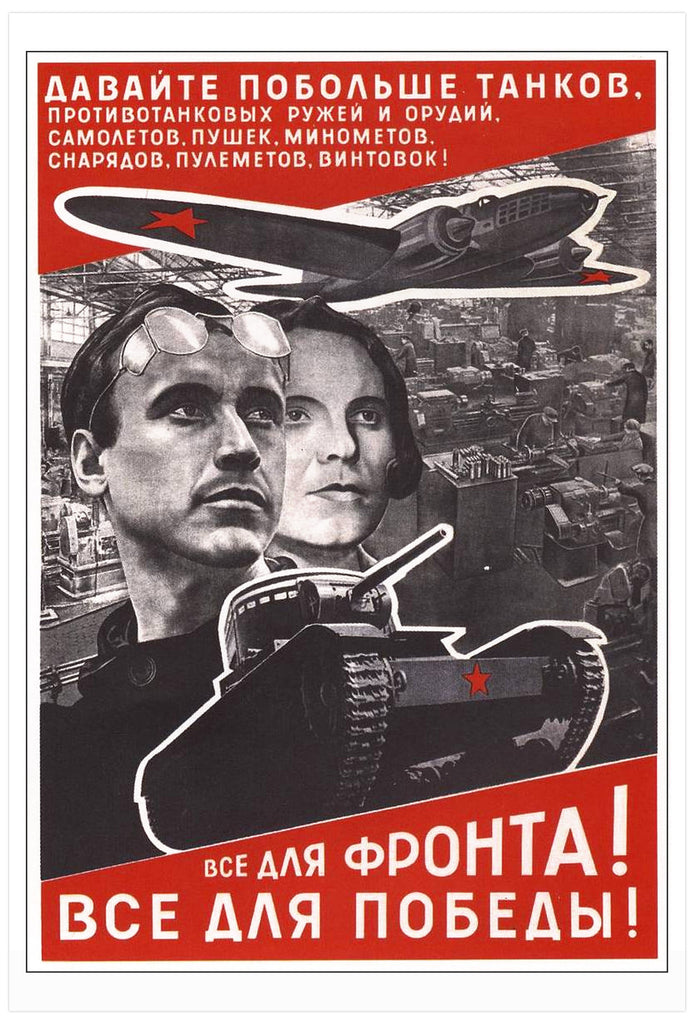 Anything for victory! [1942]
Sales Taxes not included in item price
$26.55
'Anything for victory!' by El Lissitzky (1890–1941). The poster was designed in 1941 and published in 1942, a year after Lissitsky's death. The text reads:
Produce more tanks,
Anti-tank guns and weapons,
Planes, artillery and mortars,
Shells, machine guns, rifles!

Anything for front!
Anything for victory!
Lissitzky's influence in the world of graphic design cannot be overstated. He utilized a pared-down palette of primary colours, black and white, text, and basic forms – shapes both real as well as invented geometric constructions – to tell stories, including traditional Jewish tales, and to make very powerful political statements.
Title
Anything for victory!
Author
El Lissitzky (1890–1941)
Year
1942
City
Moscow, St. Petersburg (Leningrad)

Dimensions
29 x 41 cm
11 1/2 x 16 1/8 in
Paper weight
170 gsm
Printing method
Offset