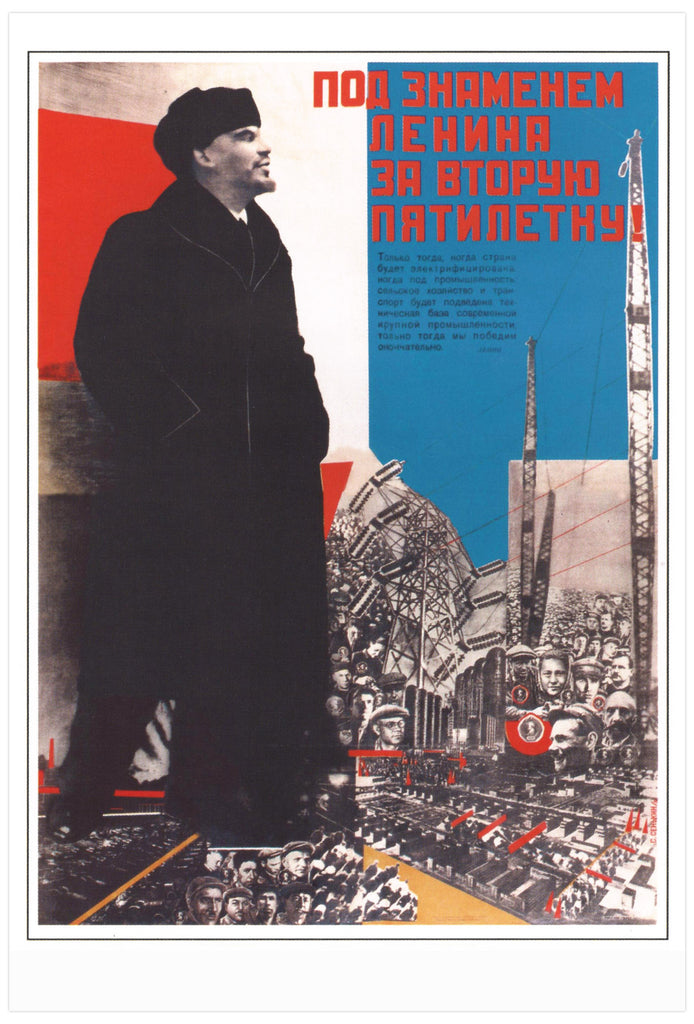 Under the banner of Lenin for the second five-year plan [1931]
Sales Taxes not included in item price
$26.55
'Under the banner of Lenin for the second five-year plan' by Sergei Senkin (1894 –1963).
Sergei Senkin was strongly influenced by Kazimir Malevich and created a series of picturesque compositions and spatial models that can be defined as free interpretations of suprematism. His works represent compositions of superimposed structural layers, strengthening the feeling that one layer relates to the other, one form flows into another. Many also suggest an X-ray effect of geometrical planes. He used several media to express himself such as: painting, graphic and poster design, photography and photomontage.

Senkin was a member of the October Group (1928-32) together with Klutsis, Lissitzky, Rodchenko, the Shterenberg brothers, the Vesnin brothers among other talented artists.
Title
Under the banner of Lenin for the second five-year plan
Author
Sergei Senkin (1894 –1963)
Year
1931
City
Moscow, St. Petersburg (Leningrad)

Dimensions
29 x 41 cm
11 1/2 x 16 1/8 in
Paper weight
170 gsm
Printing method
Offset